ASPIRINA
Online quarterly magazine | Published by The Women's Bookstore of Milan
Aspirina is a magazine of humour and satire with cartoons and texts. Started in 1987 on paper, it made its online version in 2013. In 2018 the activity has stopped due to a legal dispute with Bayer, the pharmaceutical multinational, protucer of the homonymus pill (for info and resistance www.erbacce.org).
Aspirina contributors are women cartoonists, illustrators and writers from different backgrounds and countries, veterans as well as beginners, and a few men with whom we feel an affinity. Aspirina is published by The Women's Bookstore of Milan, which has a a long history of radical feminism. What makes women – many women or just one – laugh or smile? This is the kind of humour we want, our challenge. Comic strips, texts, illustrations and videos touch a variety of subjects and range from political satire to irony and, sometimes, even poetry. We see the world from the clouds of our strips, as befits cartoonists, and we invite you to look at it in freedom and lightness.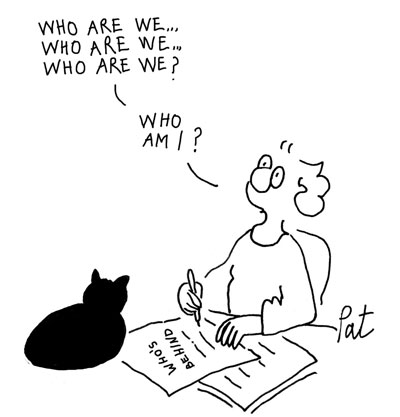 The names and links of editorial staff and contributors are on the last page of every issue.
The pages of Aspirina that bear the copyright mark are protected and cannot be reproduced
in any way.
All other images and texts of Aspirina are released with a Creative Commons Attribution license – Non-commercial – No derivative works 3.0 Unported License